About Addiction Treatment in Türkiye
Addiction treatment in Türkiye is performed reliably in treatment centers by our specialist doctors with developing methods. Addiction treatment is important for people. Addictive issues are a group of disorders that can cause physical and psychological damage. Receiving treatment is essential for getting rid of the cycle of addiction. However, addiction is like a chronic disease. So, addiction treatments are often difficult processes and require time.

Many people around the world suffer from addiction. After a certain point, the addicted people, not only harm themselves, but also the families and friends of the patients are affected. Healthy Türkiye will always help you with addiction treatment and the fastest cure with our doctors who are experts in the field of addiction.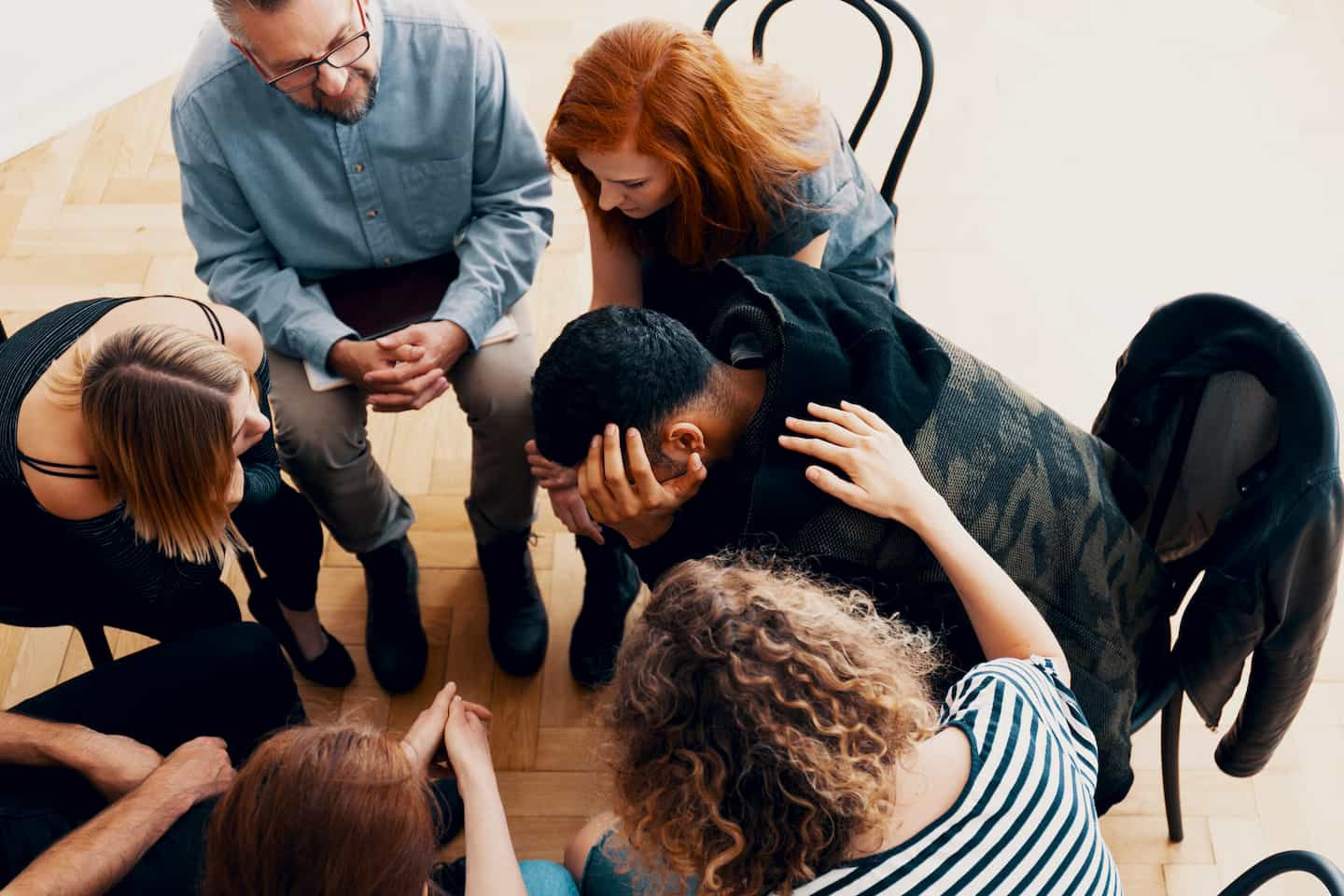 Addiction treatment is one of the most comprehensive cures applied in all countries including Türkiye. In Türkiye, addiction treatment is done together with many modern techniques, therapy methods, and specialist doctors in the field. In addition, the addiction treatment process and progress for each patient will be different. Healthy Türkiye specialists to determine addiction problems, select the treatment that suits you and plan the recovery process to get rid of addiction. In Türkiye with us, you can abolish your addiction problems.
We Care About Your Health
Healthy Türkiye provides the best for your health and comfort. You will feel privileged with us.
7/24 Quality Personal Assistance Throughout Your Health Journey
Customizable for You All-Inclusive Treatment Packages
Get the Right Advice From Specialist Doctors and Health Consultants
Addiction Treatment Turkiye
Addiction treatment in Türkiye is known as a very significant type of cure. Addiction is characterized by an inability to control the use of a substance, such as drugs or alcohol, or a certain behavior such as gambling, technological advances, sexual activity, and love despite the negative impacts of many of its consequences. In the treatment of addiction, therapy and medication methods are used. Addiction treatments are usually performed in Türkiye in cases where the patient wants to get rid of addiction and takes action to get rid of this situation.


In addiction issues, when a person develops an addiction to substances or behaviors, the use of these substances will stimulate the reward pathway of the brain, which will result in pleasure. The use of substances and behavior can serve as coping mechanisms for avoiding unpleasant emotions, thoughts, and feelings in a person's life. Over time, a person's brain dominance decreases.

A person comes to a level where he cannot control himself. As a result of this situation, addiction occurs. Addiction can quickly affect the mental health, physical health, and financial situation of an individual, and can cause social problems and legal difficulties. In Türkiye, Healthy Türkiye professional addiction treatment has proven to be effective in tackling addiction and supporting the individual's long-run recovery.
Symptoms of Addiction Disorders
Symptoms and signs of addiction differ from person to person. Symptoms usually vary depending on the type of addiction. But, some symptoms can be seen prominently in all types of addictions. Addiction problems, symptoms are divided into 3, namely psychological, behavioral and physical symptoms. These are;

Physical signs of addictions:
Lack of hygiene in the person
Carelessness in personal appearance
Psychological signs of addictions:
Pessimistic outlook and feelings
Behavioral and social symptoms of addictions:
Decreased performance in everyday life
Loss of interest in social activities
Maintaining addiction despite seeing bad effects
Trying to quit substance use repeatedly but not succeeding
Changing behavior toward family and friends
The Healthy Türkiye team knows that seeking help is a crucial, but often difficult initial step to take. When you want to perform addiction treatment in Türkiye, Healthy Türkiye addresses your addiction problems in a confidential and supportive environment. The addiction treatment team will support you every step of the way toward rehabilitation and recovery.
Kinds of Addiction
Kinds of addiction are most commonly associated with gambling, drugs, alcohol, and smoking in Türkiye. Apart from these examples, it is possible to be dependent on almost everything. Depending on the type of addiction you want to get rid of, it is possible to get addiction treatment in Türkiye.

Drug addiction: Drug addiction, or substance abuse disorder, affects the brain and the behavior of the person. Drug addiction is the inability of a person to control substance use.

Alcohol addiction: Alcohol addiction, also known as alcoholism, is the inability to quit alcohol, experiencing abstinence, and a tendency to constantly use alcohol. Alcohol can cause changes to the brain and neurochemistry. This way a person with an alcohol addiction may not be able to control their actions.

Smoking addiction: Smoking addiction is generally known as nicotine addiction. Smoking addiction occurs when you need nicotine and can't stop using it. The nicotine substance contained in cigarettes prevents you from stopping using.

These types of addictions are frequently encountered in addiction treatments. However, there are also types of addiction that do not depend on the use of any substance. So, gambling, work, gaming, and shopping addictions can also be the subject of treatment.
Diagnosis for Addiction Treatment in Türkiye
The first step in the diagnosis of addiction in Türkiye is to determine the addiction. The person who is addicted must accept that he needs treatment. This condition is the most difficult part of the diagnostic stage. If a person does not accept his addiction, the diagnosis and treatment process will not give healthy results.

In the process of diagnosing addiction, specialist doctors will ask questions about the frequency of use, whether you have increased the dose of substance use, the pattern of use, and the deterioration of your quality of life. In addition, the specialist doctor will collect information from you about your social, educational, and family relationships. Honest answers to these questions ensure that addiction treatment is the right and fastest process. Physical examination and blood tests are also included in the diagnostic phase. This procedure determines whether you need a medical cure the in the treatment of addiction.
Types of Addiction Treatment in Türkiye
Türkiye offers many options to its patients in addiction treatments. However, the types of addiction treatment vary according to the type of addiction, age, resistance, and health of the patient. In the treatment of addiction, some people with severe forms of addiction start a detox program before transitioning into rehabilitation. Some people may choose to begin recovery at an inpatient or outpatient facility. The most effective treatment programs assure that the person in recovery is actively involved in every step. The specialist doctors are to find a treatment program that can help restore their overall health, well-being, and happiness for patients.

Detoxification: Detoxification helps patients safely withdraw from alcohol and drugs until the substances are no longer present in their bodies. Detoxification is usually the first way in treating individuals recovering from moderate to severe forms of addiction. In detoxification, detoxing from certain drugs requires medication-assisted therapy to help ease the intensity of withdrawal signs. During the detox, the patient is prescribed medications. Drug therapy is gradually reduced until the patient fully recovers from their addiction.

Inpatient treatment of addiction: Inpatient treatment offers structured cure programs designed to address all sides of an individual's addiction. In Türkiye, during inpatient treatment, patients reside in a substance-free facility and receive around-the-clock medical care and therapeutic support. Inpatient treatment of addiction is the best option for individuals battling chronic addiction as well as those suffering from a co-occurring mental or behavioral disorder.

Outpatient treatment of addiction: Another option used for addiction treatment in Türkiye is outpatient treatment. Outpatient types offer many of the same kinds of effective methods and therapies as inpatient treatment. However, outpatient treatment choices allow patients to live at home during the recovery process. Patients can continue their daily life while attending scheduled treatment sessions throughout the week.

It is significant to keep in mind that outpatient treatment does not sequester people from the real world. So, patients are at risk of addictions that they want to get rid of. Because of this, outpatient treatment is suited for persons with mild forms of addiction and a committed, disciplined approach to recovery.
Therapies of Addiction Treatment in Türkiye
Therapies used for addiction treatment are based on an individual's health and substance abuse patterns in Türkiye. Therapy programs might be realized on a personal or group basis depending on the needs of the individual. In addiction treatment, therapies are usually intensive at the outset of treatment with the number of sessions gradually reducing over time as symptoms improve. Choices for therapy include an array of individual or group therapy sessions in Türkiye, which are typically organized by Healthy Türkiye addiction counselors.

Cognitive Behavioral Therapy: Cognitive behavioral therapy is used to help people in recovery uncover problematic thoughts or emotions that may compromise their sobriety or conduce to a return. Cognitive behavioral therapy is which helps people know and change ways of ideas that cooperate with substance use. CBT is also useful in treating co-occurring situations, such as bipolar disorder.

Motivational Enhancement Therapy: Motivational enhancement therapy is used to help individuals in recovery learn how to change any negative emotions, ideas, and behaviors attached to their addiction. Motivational enhancement therapy programs are often preferred to encourage patients experiencing withdrawal from addiction.

Dialectical Behavior Therapy: During dialectical behavior therapy, severe mental disorders such as obstructive-compulsive disorders are treated together with substance use disorders in Türkiye. Dialectical behavior therapy's purpose is to develop self-esteem, enable stress-management skills, and encourage individuals in recovery to remove triggers from their life.

Healthy Türkiye ensures that you feel as comfortable as possible on your journey to recovery. Healthy Türkiye offers a free addiction analysis with one of our addiction treatment experts, allowing you to discuss your concerns in confidence, and receive guidance on the after steps in the addiction treatment process. So, our team begins to develop an understanding of the journey that you will be taking toward rehabilitation and recovery.

With addiction treatment, you will also undergo a consultation with a consultant psychiatrist, who will gather information on your medical and psychiatric history and advice on future treatment in Türkiye. Healthy Türkiye is also able to offer a comprehensive medically assisted withdrawal detoxification process for your addiction if this is required.
Addiction Treatment Centers in Türkiye
In Türkiye, the approach to treating all addictions combines individualized addiction treatment programs, with therapies that are based on current clinical evidence. For addiction treatment, patients can seek help at modern clinics in an inpatient, day-patient, or outpatient setting. The addiction treatment multidisciplinary team consists of leading consultant psychiatrists, nurses, and therapists who are all specially trained in addiction.

Clinical psychologists, trauma therapists, counseling psychologists, and psychotherapists ensure to support the addiction teams in Türkiye. Turkish expert team is highly skilled in treating all addictions, such as alcohol addiction, drug addiction (including amphetamine, benzodiazepine, cannabis, cocaine, codeine, ecstasy, heroin, inhalants, opiates, and prescription drug addictions), and behavioral addictions (such as technology, gambling, sex and love, co-dependency).
2023 Cost of Addiction Treatment in Türkiye
All types of medical attention like addiction treatment are very affordable in Türkiye. Many factors are also included in determining the cost of addiction treatment in Türkiye. Your process with Healthy Türkiye will last from the time you decide to have an addiction treatment in Türkiye until the time you are fully recovered even if you are back home. The exact addiction treatment procedure cost in Türkiye depends on the type of operation involved.

The cost of addiction treatment in Türkiye does not demonstrate many variations in 2023. Compared to costs in developed countries like the United States or the UK, addiction treatment costs in Türkiye are relatively low. So, it's no wonder patients from across the world visit Türkiye for addiction treatment procedures. However, the price is not the only factor affecting choices. We suggest looking for hospitals that are safe and have addiction treatment reviews on Google. When people decide to seek medical help for addiction treatment, they will not only have low-cost procedures in Türkiye, but also the safest and best treatment.

At clinics or hospitals contracted with Healthy Türkiye, patients will receive the best addiction treatment from specialist doctors in Türkiye at affordable rates. Healthy Türkiye teams to provide medical attention addiction treatment procedures and high-quality treatment to patients at a minimum cost. When you contact Healthy Türkiye assistants, you can get free information about the cost of addiction treatment in Türkiye and what this cost covers.
Why Is Addiction Treatment Cheaper in Türkiye?
One of the main considerations before traveling abroad for addiction treatment is the cost-effectiveness of the whole process. Many patients think that when they add flight tickets and hotel expenses to their addiction treatment costs, it will become very expensive to travel, which is not true. Contrary to popular belief, round-trip flight tickets to Türkiye for addiction treatment can be booked very affordably.

In this case, assuming you are staying in Türkiye for your addiction treatment, your total travel expense of flight tickets and accommodation will only cost less than any other developed country, which is nothing compared to the amount that you are saving. The question "why is addiction treatment cheaper in Türkiye?" is so common between patients or people simply curious about getting their medical treatment in Türkiye. When it comes to addiction treatment prices in Türkiye, there are 3 factors allowing cheaper prices:

The currency exchange is favorable for whoever looking for addiction treatment has a euro, dollar, or pound;

The lower cost of living and cheaper overall medical expenses such as addiction treatment;

For addiction treatment, incentives are given by the Turkish Government to medical clinics working with international clients;

All these factors allow for cheaper addiction treatment prices, but let's be clear, these prices are cheaper for people with strong currencies (as we said, euro, dollar, Canadian dollar, pound, etc). Every year, thousands of patients from all over the world come to Türkiye to get addiction treatment. The success of the healthcare system has increased in recent years, especially in addiction treatment. It's easy to find well-educated and English-speaking medical professionals in Türkiye for all kinds of medical treatment such as addiction treatment.
Why Choose Addiction Treatment in Türkiye?
Türkiye is a common choice among international patients seeking advanced addiction treatment. Türkiye's health procedures are safe and effective operations with a high success rate like addiction treatment. The increasing demand for high-quality addiction treatment at affordable prices has made Türkiye a popular medical travel destination. In Türkiye, addiction treatment is performed by highly experienced and trained doctors with the most advanced technology in the world. Addiction treatment is done in Istanbul, Ankara, Antalya, and other major cities. The reasons for choosing addiction treatment in Türkiye are as follows:

High-quality hospitals: Joint Commission International (JCI) accredited hospitals have dedicated addiction treatment units that are specially designed for patients. International and national strict protocols provide effective and successful addiction treatment for patients in Türkiye.

Qualified experts: The expert teams include nurses and specialist doctors, together to carry out addiction treatment according to the patient's needs. All the included doctors are highly experienced in performing addiction treatment.

Affordable price: The cost of addiction treatment in Türkiye is affordable compared to Europe, the USA, the UK, Singapore, Australia, etc.

The high success rate: Highly experienced specialists, the best available technology, and stringently followed safety guidelines for post-operative care of the patient, resulting in a high success rate for addiction treatment in Türkiye.
Is Addiction Treatment Safe in Türkiye?
Did you know Türkiye is one of the most visited destinations for addiction treatment in the world? It is ranked one of the most visited tourist destinations for addiction treatment. Over the years it has also come to be a very popular medical tourism destination too with many tourists coming in for addiction treatment. There are so many reasons why Türkiye stands out as a leading destination for addiction treatment. Because Türkiye is both safe and easy to travel to too with a regional airport hub and flight connections to pretty much everywhere, it is preferred for addiction treatment.

The best hospitals in Türkiye have experienced medical staff and specialists who have performed thousands of medical services such as addiction treatment. All procedures and coordination related to addiction treatment are controlled by the Ministry of Health in accordance with the law. Over many years, the greatest progress in medicine has been observed in the field of addiction treatment. Türkiye is known among foreign patients for its great opportunities in the area of addiction treatment.

To emphasize, besides the price itself, the key factor in selecting a destination for addiction treatment is certainly the standard of medical services, the hospital staff's high expertise, hospitality, and the safety of the country.
All-Inclusive Packages for Addiction Treatment in Türkiye
Healthy Türkiye offers all-inclusive packages for addiction treatment in Türkiye at much lower prices. Extremely professional and experienced doctors and technicians carry out high-quality addiction treatment. The cost of addiction treatment in European countries can be quite expensive, especially in the UK. Healthy Türkiye provides cheap all-inclusive packages for a long and short stay of addiction treatment in Türkiye. Because of many factors, we can provide you with many opportunities for addiction treatment in Türkiye.

The price of addiction treatment differs from other countries due to medical fees, staff labor prices, exchange rates, and market competition. You can save much more on addiction treatment compared to other countries in Türkiye. When you purchase an addiction treatment all-inclusive package with Healthy Türkiye our healthcare team will present hotels for you to choose from. In addiction treatment travel, you will have the price of your stay included in the all-inclusive package cost.

In Türkiye, when you purchase addiction treatment all-inclusive packages through Healthy Türkiye, you will always receive VIP transfers. These are provided by Healthy Türkiye, which is contracted with highly qualified hospitals for addiction treatment in Türkiye. Healthy Türkiye teams will organize everything about addiction treatment for you and have you picked up from the airport and safely brought to your accommodation. Once settled in the hotel, you will be transferred to and from the clinic or hospital for addiction treatment. After your addiction treatment has been successfully completed, the transfer team will return you to the airport in time for your flight home. In Türkiye, all packages of addiction treatment can be arranged upon request, which relaxes the minds of our patients. You can reach out Healthy Türkiye for everything you need to know about addiction treatment in Türkiye.
Frequently Asked Questions
If you are experiencing an increase in the type of addiction you show, if you feel a desire for this substance when you are not using it, and if you have repeatedly tried to get rid of this addiction but have not succeeded, you need professional help.
Türkiye offers numerous options to its patients in addiction treatments. These options include therapy methods and treatment programs at home or in the hospital. Healthy Türkiye specialists will determine the most correct recovery program for you.
Addiction treatments in Türkiye are cheaper and more affordable compared to other countries. The cost of treatment varies depending on the type of addiction and the duration of your rehabilitation. Healthy Türkiye clinics offer the most affordable prices for our patients.
It is entirely up to you not to return to your old habits after addiction treatment. You are expected to adapt the positive perspectives you have developed during the treatment period to your new life. In addition, you should pay attention to and adhere to the basic points that our doctors have determined for you after treatment.
Türkiye's therapy methods applied during addiction treatment are also applied for anxiety and depression treatments. The therapies we offer for our patients also provide them with support for psychotic problems.
The therapies applied during addiction treatment involve both the patient and his/her family or friends. But if the patient can accept his/her addiction and treatment and adapt to this process, family and friend therapies are not needed. They will be your support during your treatment. If the patient is resistant to treatment, in this case, family and friends can be included in the treatment process.